Overview
This page contains the installation plan for the bacteria display at Naturalis
Concept
The installation method is inspired by the work LIFE – fluid, invisible, inaudible… by Ryuichi Sakamoto and Shiro Takatani, displayed at NTT ICC in Tokyo, Japan between September 15th and November 4th, 2007.
The main concept is to create an aquarium containing the bacteria, which is hung from the ceiling. The display is visible from below. For convenience, pillows, etc. are provided, so that visitors can lie down and contemplate on the artwork from below.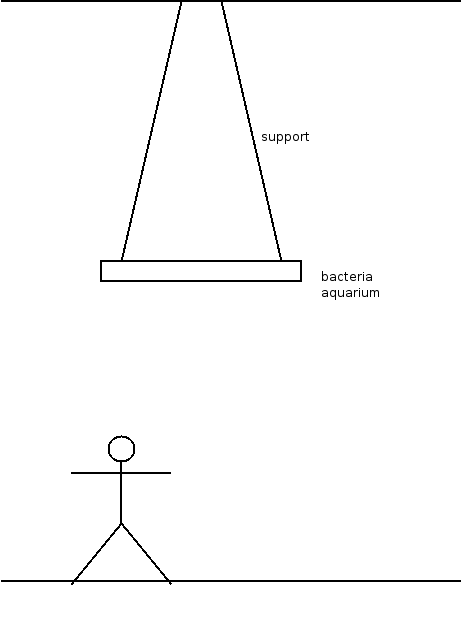 The advantage of this approach is that all controls needed for the display to work can be hung above the aquarium itself. Also the aquarium can be illuminated from above as well.